Peter Stebbings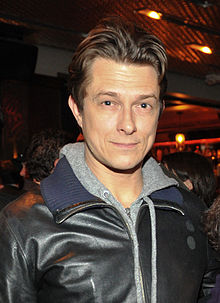 Contribution
Position       Director
Season        1, 2, and 3
Peter Stebbings is a Director on Season 1, Season 2 and Season 3 of Killjoys.
Biography
Edit
A native of Vancouver, British Columbia, Canada, born on February 28, 1971, Peter Stebbings has had an extensive career as an actor, writer, and director in television and film.
Contribution
Edit
Director
References
Edit
Peter Stebbings at IMDB [1]
Ad blocker interference detected!
Wikia is a free-to-use site that makes money from advertising. We have a modified experience for viewers using ad blockers

Wikia is not accessible if you've made further modifications. Remove the custom ad blocker rule(s) and the page will load as expected.